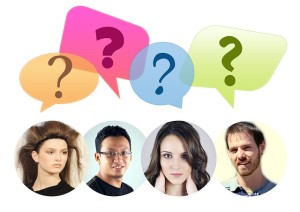 If you are new to using a VPN service to watch UK TV channels from abroad and are not sure how to connect to a server, don´t worry, British TV Anywhere will get you set up in no time.
If you have any questions, we have listed and answered most of the common questions about our service on this FAQs page.
If the answer to your question is not listed below, you can always contact us at anytime and we will reply within 12 hours, normally a lot less, 7 days a week.
---
Q: Will our service work from anywhere in the world?
A: Our service will work from most countries in the world. If you are not sure, you can always try the free connection trial, if you can connect to our servers and view UK or USA TV, it works in your country. If you have any problems, contact us and we will fix it for you to work in your country.
---
Q: Is connecting to a VPN legal?
A: We supply a VPN service, it is legal to supply a VPN service and for our customers to use one. To view BBC, you are required to have a UK TV license, you will be asked this before you use any BBC service but will never be asked for any confirmation or proof. We are not responsible for you having a UK TV license.
---
Q: Are there any restrictions or limitations?
A: No, we do not limit your data transfer or speed, unlike other services who will limit the amount of TV that you view and cut you off after reaching a daily usage limit. You can watch TV 24 hours a day 365 days a year and never be cut off!
---
Q: Can I have multiple users?
A: Yes you can! Unlike almost all of our competition, you can use up to 3 connections on 3 different devices from the same or different connection anywhere in the world simultaneously. You can share your account with your family or friends and view up to 3 different TV channels or shows at the same time.
---
Q: Does our service affect your Internet speed?
A: Our servers run at 100 mbs, so unless you are using an Internet connection speed of over 100 mbs, our service will not affect the speed of your Internet connection. We recommend that you have an Internet speed of 1mbs and upwards to view live TV from abroad. To check your connection speed, click here.
---
Q: Can I connect my computer to my TV?
A: This depends on your laptop output. Most new televisions will have a "PC IN" or a "VGA IN" input, if your laptop has a "TV Out" or "VGA Out", you can connect it to your TV. The quality of the TV channel will be almost the same as normal TV. Note that you may need extra hardware or a "Sound In" connection on your TV to send the sound to the TV or you can just use your laptop speakers or connect your laptop to a HIFI.
---
Q: How long does it take to set up our service?
A: To register a free account with us takes less than 60 seconds, after this, you choose a service plan, make a payment and your server will go live within 3 minutes. All new accounts and renewals only take 3 minutes or less to become active. Signup now and you will be watching UK TV from abroad within 5 minutes.
---
Q: What TV channels can I watch?
A: In your members area, you will have links to all main UK TV channels listed here plus a selection of USA TV channels and links to live sports and TV software downloads.
---
If you have any other questions, please feel free to contact us via the contact form or leave a comment below. Your comments are welcome and will be answered by a member of staff. Comments will help other people understand more about our service, thank you.